My dear friend Remke Vet is very fond of flatlay photography. Both in food and in her other photography you see a lot of flatlays passing by. Today she is sharing her flatlay photography tips with us!
The word 'Storytelling' is widely used in marketing and branding, but also for instagram and photography it is a new way to make your photo or account more exciting and better. With flatlay photography story telling will become a piece of cake!
Flatlay photography is not that difficult in terms of photography, it is 'all about styling'. So to help you get started, here are her 10 tips for an outstanding flatlay photo.
 1. Light
As with any photo, good light is of great importance for a beautiful photo. In flatlay a very hard shadow is not beautiful, so you use natural light from a window (really the best in color). Don't go ahead when the light is very hard and gives lots of shadows. If there is too much light, you can for example put a diffuser in front of your window or close your see through curtains. Hard shadows are not beautiful at all in a flatlay. Most flatlays are equally exposed to light from all sides.
2. Theme
Choose a theme to add strength to your story. Popular examples are: traveling, my daily outfit, what's in my bag, beauty, new purchases, breakfast, lunch, coffee, and so on.
See here an example of a photo in the theme of fitness:
3. Color
Instead of a theme, you can also highlight a specific color. With a specific color theme, your flatlays quickly look like a unity. You can choose more standard color themes such as pastel shades or  black & white. But also a pop color can provide a nice flatlay. See here an example of a pink flatlay (By the way… enormously 'out of Remke her comfort zone' such a bright color ;))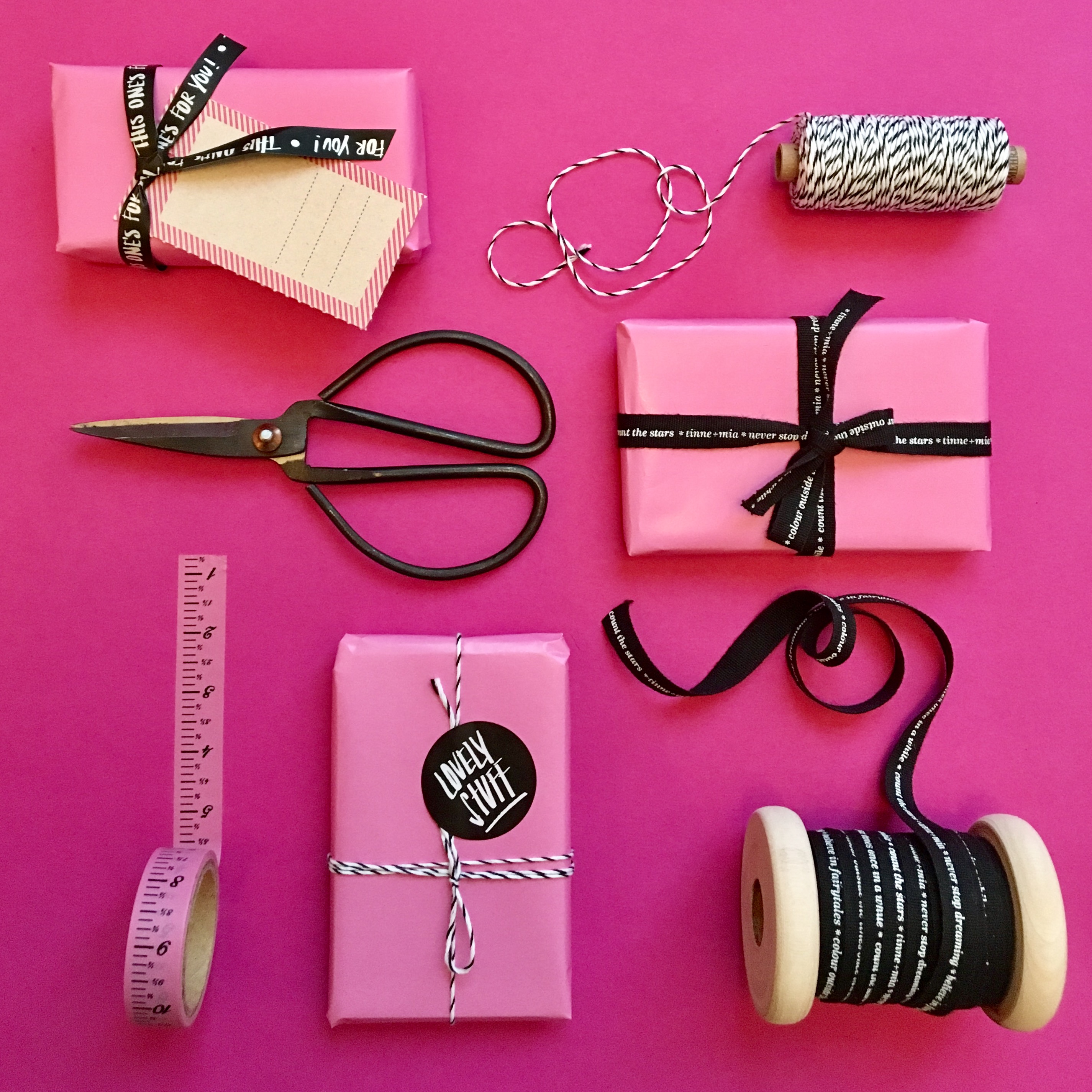 4. Background
The background is very important for a good photo. A clean white background is always good, Remke often use an A3 sheet of paper, make sure that there are no wrinkles or stains in it, because that can be a huge distraction from your story. A background with a small structure gives a lot more depth in your photo, but should of course fit your theme. Nowadays you can buy vinyl with very nice prints that mimic for example a tiled floor or a wooden table. Very handy because you can roll it up and so store it somewhere easily. There is a lot to tell about different backgrounds, Remke will share more information on this in a separate blog later.
Remke her favourite background is this vinyl with a concrete look. Quite neutral but gives just a bit more depth to the photo.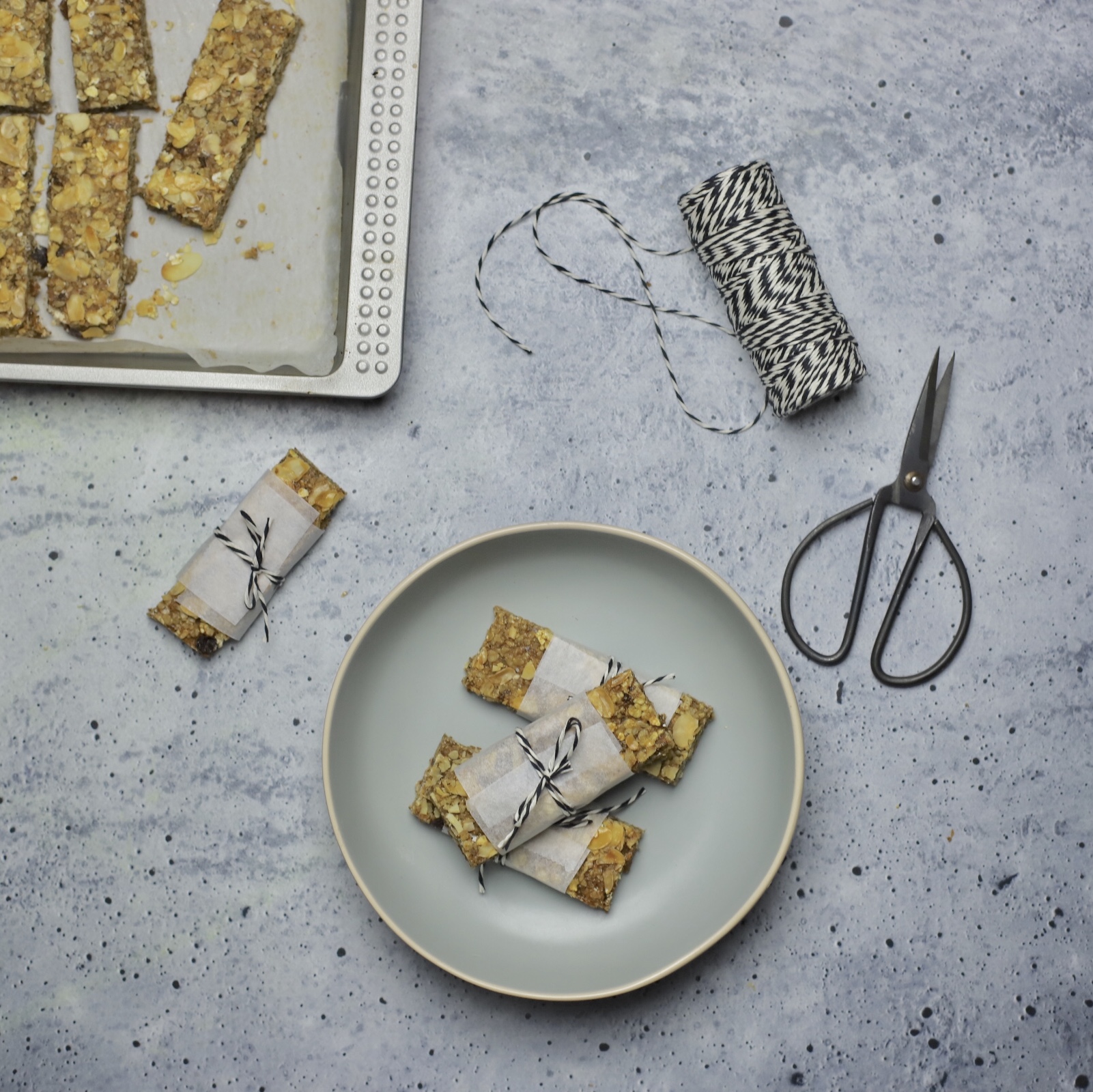 5. Hero product
If you want to have a quiet flatlay that tells a story, it's good to choose 1 or 2 items that you want to highlight, then you can focus on these item and style your flatlay with smaller props. With food flatlays this is easy, your hero item is usually the dish you prepared. But it can also be a book you bought or your favourite jeans that is your hero of the day.
6. Props
If you have chosen and put down your hero item (s), choose suitable smaller products that we call 'props'. The props are as support for your story and therefore do not need more attention than the rest.
7. Choice of composition
Important before you start with putting everything down is that you make a choice on the composition you want to achieve. If you put everything very neatly in a kind of grid, you get a very quiet graphical flatlay, or a more stacked variant. What is important is if you are going to make the flatlay for instagram, that you immediately take into account that you need a square picture, so occasionally look through your camera or phone and check how your flatlay looks in a square. The composition is actually the most difficult part of the flatlay. There are plenty of workshops and studies available on this that topic that you can follow. A good tip is to look at instagram at #flatlay, there you see many different examples.
8. Layers
Many people build a flatlay using only 1 layer, but it is also nice to work a bit with multiple layers. That makes the flatlay a lot more exciting. In food you use a slice, a napkin, your plate and then a fork on your plate to create those different layers. But also with other flatlays you can use a scarf as a bottom layer, you put a book on it and on top of that a pen or a notebook.
An example of a layered flatlay is this:
 9. Experiment
What is important is that once you have your composition and styling ready, you take a photo and then move around with the separate parts until you feel comfortable. Usually it is nice when things do or just not touch each other. A small move can sometimes result in a much nicer and quieter flatlay. The advantage of flatlay photography compared to model photography is that your items are very patient and obedient, so make use of them and experiment.
 10. Less is more (negative space)
One last tip is, less is more. A photo does not have to be completely full, sometimes when you are experimenting you also have to take things away again. To show a piece of the background can add something to your photo. We also call this "negative space" in photography. A great tip is to start with more props and then remove things until you are satisfied.
Example of a negative space photo: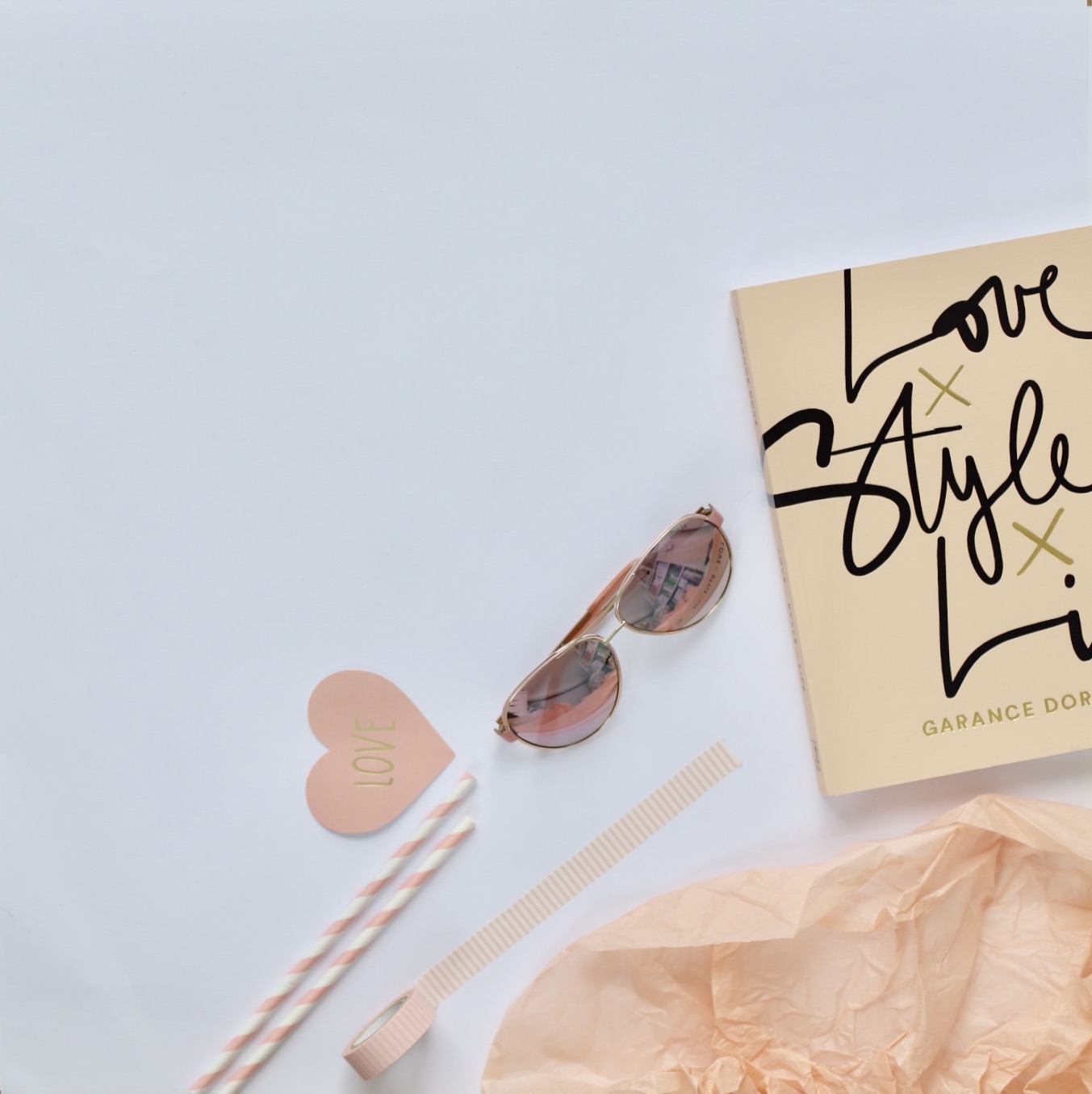 I hope that Remke's tips have convinced you to try shooting a flatlay yourself once. Please check her website bold-sl.nl and instagram accounts for beautiful examples and interesting information: remke_fit, remke vet, bold_sl
1